COOPERATIVE DIGITAL TECHNOLOGIES
The platform for seamless information exchange
The new Public Safety Hub (PSH) platform enables the seamless exchange of information between federated systems of different organizations (both military and civil IT systems). The PSH improves the cooperation of emergency services, volunteer organizations and citizens for the effective management of disasters. This is even more important because when coping with disasters, processes and processes between the operating task forces must be harmonized and synchronized.
The special technological architecture of the new platform includes the secure and flexible data exchange between most diverse organizations without creating numerous dependencies and without creating single points of failures. Such a modern and flexible communication platform can easily bundle separate competencies and ensure a highly secure and efficient cooperation of different organizations in crisis situations. Fully automated data exchange between the information systems is thus ensured. This will make it possible in the future to cope with major events and catastrophes even faster and to send help to the right places even more quickly and precisely.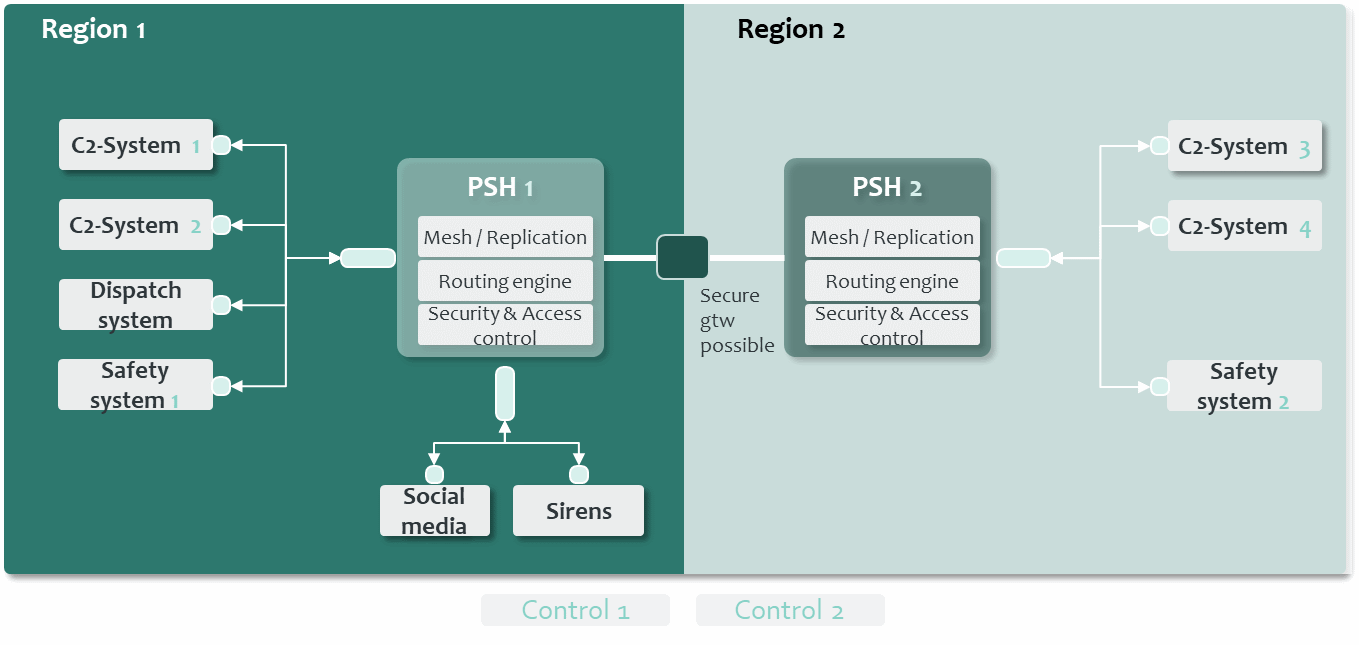 DATA MANAGEMENT SYSTEM FOR EMISSION INVENTORIES
Vendor and data format independent platform, which supports an incremental rollout.
The system has no single point of failure, a geo-distribution and supports a dynamic failover.
The system offers a high level of security through its layered security and end-to-end encryption.
The PSH has a high-performant architecture and performs intelligent routing.
Versatile portfolio of services
The PSH enables a seamless exchange of information between systems and enables unified data and system control.
Ability to work in network partitions in case of network failures by redundancy of functionality and inspection functions for failover cases.
Through vertical as well as horizontal scalability – reflecting organizational structures -, the system can be adapted.
With intelligent addressing and routing at application level, the data is only distributed to the required recipients.
Please get in contact with us to discuss potential collaboration,
whether it is a tailored sensor network solution for your organization or an idea for (joint) research.

Mario Drobics
Giefinggasse 4
1210 Vienna
Austria
+43 50 550-4810
mario.drobics@ait.ac.at