Cooperative digital technologies
UWEDAT
The high-performance sensor network
Why UWEDAT?
UWEDAT is a high-performance and high-precision sensor network solution for air, water, soil, traffic, CBRN contamination, electromagnetism, weather & industry monitoring. UWEDAT, as a robust but flexible system, is the only solution that manages the balancing act between a stationary certified "fit for purpose" solution and a modern toolbox that is also open for other industries, other measurement hardware and the integration of area data.
With the UWEDAT tools, collected data can be interpreted via interfaces for official reporting and the initiation of defined automatic actions can be triggered in case of limit violations or hazard detection. The UWEDAT sensor network convinces with its modular hardware and software structure, robust station computers, high-performance measuring network centres and process-related integration in organisation-specific data use scenarios. Beyond client work, our team has always engaged themselves in research on trending technologies for sensor networks, e.g., the inclusion of IoT devices in sensor networks or UAV-/satellite-based monitoring techniques.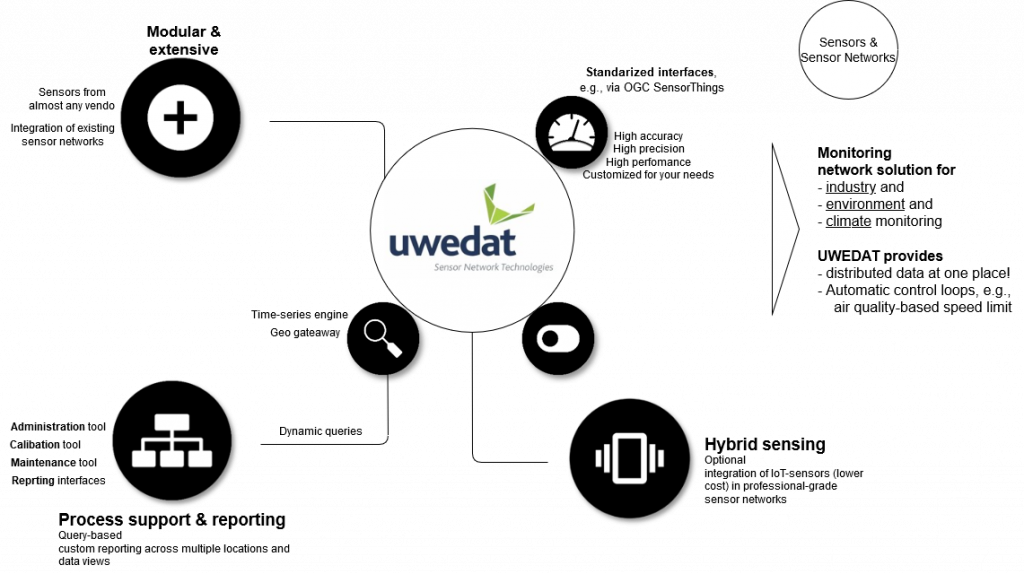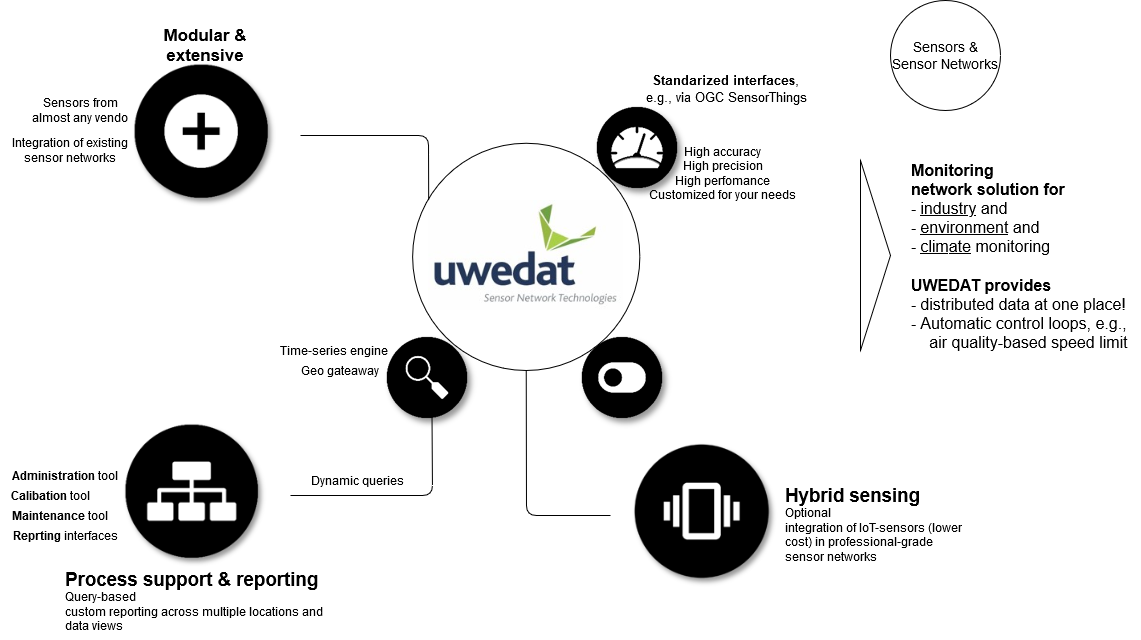 Sensor Network Solutions for Experts and Professionals
Features
Professional
High-precision, –accuracy & –performance monitoring solution
Made-to-fit
Sensor networks custom tailored fororganizational & regional needs
Process oriented
Dynamic & individual queries and powerful process support tools
IoT-enabled
Create a hybrid monitoring solution (stationary, mobile, remote sensors)
Our Services
Versatile portfolio of services
New sensor networks & tools
UWEDAT is the customizable and modular sensor network for industrial and public monitoring domains.
Upgrade networks
UWEDAT can grow your sensor network: a) integration of existing sensors, b) additional capabilities.
Solution consulting
Consulting on solution design or offer management for new sensor networks, as well as expert analysis of raw data.
Client Research
Targeted client research or development work for sensor networks, IoT or related aspects.
Data & Facts

Made-to-fit
We are eager to understand your requirements, and process & tool landscape in order to build an optimal sensor network solution for you.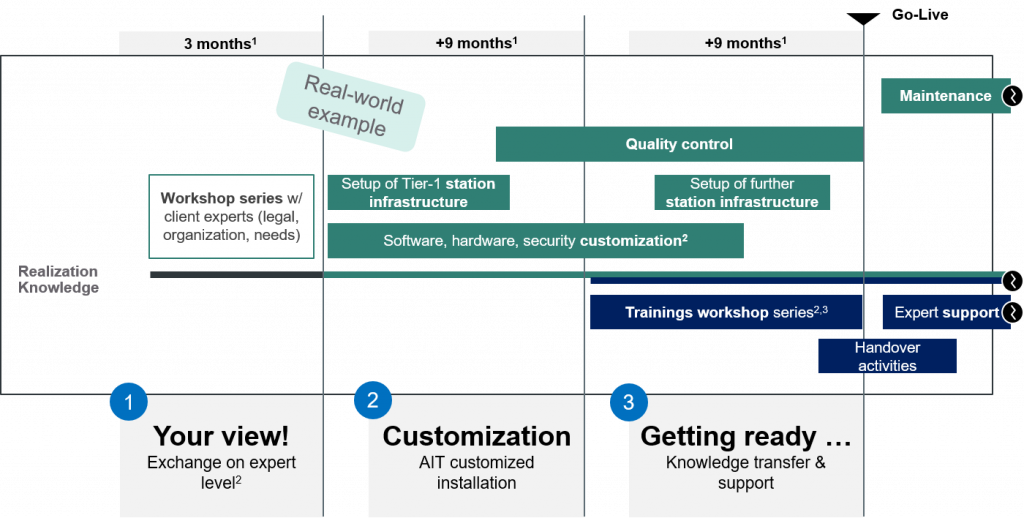 Building-block principle
UWEDAT builds on an entirely modular design principle – i.e., a building-block-principle of mature components and carefully selected technologies. Contrary to off-the-shelf solutions, UWEDAT builds your highly customized sensor network solution around solid core technologies and includes typical and custom components that optimally fit your use case, location and organization. Due to its by-design modularity, UWEDAT can provide a matureness compared to classical standard solutions, while at the same providing a substantially higher tailoring to your needs.

Technical Components
UWEDAT is a modular sensor network solution that covers that robust collection of data, central post-processing and analysis, and attached tools that supports in their daily work, e.g., for creating reports and analysing the data.
Please get in contact with us to discuss potential collaboration, whether it is a tailored sensor network solution for your organization or an idea for (joint) research.
Mario Drobics
Giefinggasse 4
1210 Vienna
Austria
+43 50 550-4810